PHOTO PRINTS & ENLARGEMENTS
At North Penn Art, customer service and a quality product are top priority for us. We're happy to help you through the steps of your photo project, no matter how big or small. We're a team of creative people ourselves that are here to share our combined expertise and provide you with great hard-copy photographic prints.
You have options on how to get your images to us for printing: stop-in with your existing hardcopies which we can convert to digital files for reproduction, send digital images via email, bring in on a flashdrive, or use our online UPLOAD & PRINT feature to order from anywhere!
We can reproduce your digital photo files and print them for a variety or purposes:
Enlarge your photos to fit within a standard sized tabletop frame.
Enlarge small photos so they can be framed and enjoyed every day.
Make multiple copies for friends and family members.
Transform your photos into an amazing canvas work of art.
Arrange your photos into a collage.
Take your old photos from a box, restore them and print you fresh hardcopies.
Get those pics off of your phone and onto your wall!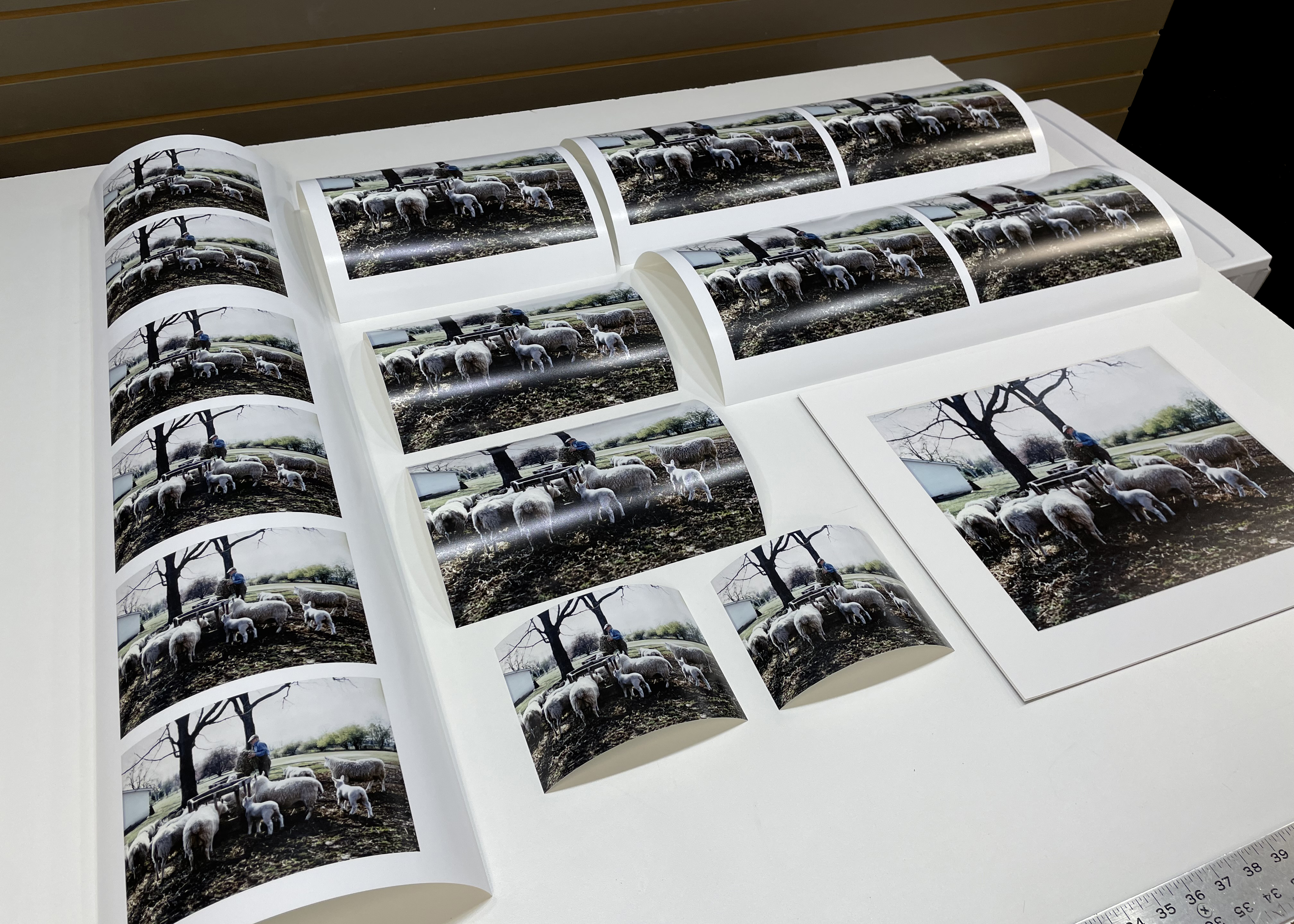 PHOTO PRINTS & ENLARGEMENTS Gallery
The possibilities are endless. Give us a call or just stop-in. We're ready for your project!s – our team of employees has over 75 years of experience in the framing industry and is dedicated to framing the treasures of your life.